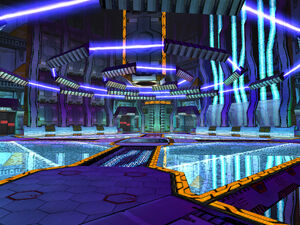 The Mines, also known as the "No Man's Mines," are the third location in Phantasy Star Online: Episode 1.
Layout
The Mines consist of Mines 1 and Mines 2. Both areas are of middling length, with a fair number of side paths and dead ends. The areas also sport numerous hallways, of which contain a healthy amount of hidden traps.
Monsters
The Mines are littered with rampaging machines reprogrammed to attack the player. Since all the monsters in this area are man-made, they all naturally have the Machine attribute with a weakness to electric techniques.
Normal-Very Hard
Ultimate
Quests
Community content is available under
CC-BY-SA
unless otherwise noted.