An online database that anyone can edit, dedicated to collecting all information on the Phantasy Star role-playing video games, including the characters, locations, items, and more!
Enjoy the nostalgia for the original series, or learn more about the latest multiplayer additions to the franchise.


Warning: This wiki contains unmarked spoilers — Proceed at your own risk!
The Phantasy Star universe
Phantasy Star games
News
Calling all Phantasy Star fans! Check out The Esper Mansion Discord server!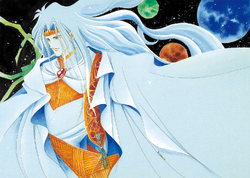 Have you ever found yourself wanting to engage in discussions about Phantasy Star's diverse cast of characters or lore? Do you have a passing interest in the series? Do you take screenshots in the various games from the classics to the more recent online RPG entries, and just want somebody to share them with? Perhaps you may not even be familiar with any of the games in this series but want to learn more. In any case, you may be interested in joining The Esper Mansion! Enjoy a casual chat with like-minded fans, both hardcore and casual, in a welcoming and fun atmosphere. There are also plenty of amazing custom-made Phantasy Star themed emojis and stickers to express yourself in any situation featuring fan favorite characters.
To quote the server's founder, "You found your way through the cold, to the light and warmth of the Esper Mansion. This is a place where we can geek out about our favourite and beloved series, talk, theorise, imagine and advise. There is a place to talk about each game of the Phantasy Star series here. Stay a while, make a sandwich, pour an ale and mingle with like minded fellows."
If this is of interest to you, follow this link to make new friends and join in the discussion.
Random Quote
Twinkle Shiny Fancy Phantasy Stars
Want to see another quote? Try refreshing the page or purge!
What We Need


This wiki is in need of contributors! Ever played one of the many games in the Phantasy Star franchise? Please add your knowledge!
Remember to read and abide by the rules!
Feel free to add or update whatever you feel could be improved.

For specific requests, check out the To Do section.

If you keep on editing and feel unwelcome, Sign In!! To register, just hop on the Sign up button on the upper right corner of the wiki, and the rest is up to you.
You can also hop over to the Discussion Portal and start posting. Introduce yourself if you like. If you have any suggestions on additions or changes, feel free to suggest them.
More gaming wikis on Fandom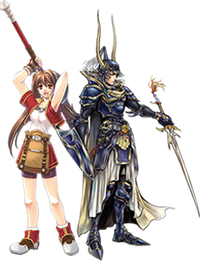 JRPG Games
Want your community included? See how!