Enjoy the nostalgia of the original series,
or learn more about the more recent MMORPG additions to the franchise.

Warning: This wiki contains unmarked spoilers!
Proceed at your own risk!

What We Need


This wiki is in need of contributors! Ever played one of the many games in the Phantasy Star franchise? Please add your knowledge!

Feel free to add or update whatever you feel could be improved.

For specific requests, check out the To Do section.

If you keep on editing and felt unwelcome, Sign In!! To register, just hop on the Sign up button on the upper right corner of the wiki, and the rest is up to you.

You can also hop over to the forums and start posting. Introduce yourself if you like. If you have any suggestions on additions or changes, feel free to suggest them.
Phantasy Star Wiki Updated: PSO2 TCG Volume 1 Complete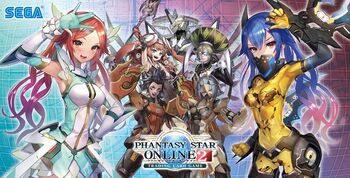 As of May 24, 2019, the Phantasy Star Wiki now has uploaded all 329 individual card pages to our database for the entirety of Phantasy Star Online 2 Trading Card Game Volume 1. They can be viewed under Cards in PSO2 TCG and on the Card List. Of course, this also means we are approaching the public release of Volume 2 very soon in June. No rest for the weary! We will also work on adding pages for the boss raids at a later date...
In the meantime, if anyone is itching to try out the game now, you may visit Tabletop Simulator via Steam and download Artistar's workshop build of the game. Submitted to PSO-World's forums by user timesplice are very valuable manual and card abilities translated into English. timesplice notes that "Translation may not be 100% but I got as close as I could."
As always, don't forget to support the official game by buying Sega's card booster packs, sets, and other goodies either in-store (if you're in Japan) or online via ebay, amazon, AmiAmi, or what have you.
Random Quote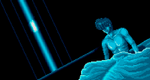 "I have no time to worry like a child about nightmares in this modern age, especially with the Mother Brain planning and controlling all aspects of the environment."
Want to see another quote? Try refreshing the page or purge!
More gaming wikis on Wikia